Parker Systems provides many types of loose sorbents for your sorbent needs.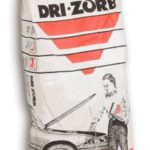 Dri-Zorb Universal Sorbent is an all-natural corncob product that quickly absorbs cutting oils, grease, water and other liquids. Dri-Zorb is useful as an alternative to clay when disposal methods dictate your absorbent medium. It is used for aircraft maintenance, machine shops, food processing and filling lines, and bulk liquid transfer stations. Not for use with aggressive liquids. PSI offers 40 lb. bags in granular and crumbles that can absorb up to 8.5 gallons.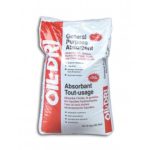 Oil-Dri Universal Sorbent absorbs grease, water, and other liquids. Low dust formula. Perfect for sweeping compound. Provides cost effective way to recover spilled material on hard surfaces such as highways, driveways, parking lots, shop and plant floors. PSI offers 40 lb bags.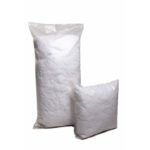 Oil Sorbent Particulate consists of cotton-like dustless fibers. When spread over a spill, the oil absorbent particulate absorbs the oil quickly and is easily retrieved with a hand net or vacuum truck. This chopped polypropylene can be used on both land and water. A dust-free alternative to clay. PSI offers 27 lb bags.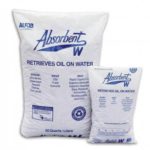 Absorbent W, Oil Only Cellulose is made from 100% recycled cellulose pulp, treated to absorb oil only – not water. Hydrocarbons are absorbed into the fibers and will not leach or drain. Ideal for removing contaminants from the water.  PSI offers 10 lb bags.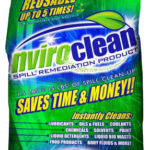 Nviroclean is an all natural product used to absorb spills on contact. It is non-biodegradable, landfill safe and environmentally safe. Parker Systems offers Nviroclean for both land and water: a standard Nviroclean and a Marine Grade Nviroclean.