Skim-pak Skimmers
Skim-pak weir-type skimmers are light weight and compact, easily deployed and operated by one person. The weir automatically adjusts to the pump rate continually maintaining a skim. Skimpak skimmers can be set up for unattended operation or fitted with an operator control accessory package.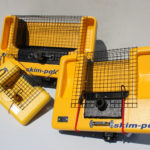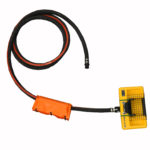 System Features:
Durable ABS Plastic Construction
Self-Adjusting Weir
Light Weight
360 Degree Surface Attraction
Static or Operator Controlled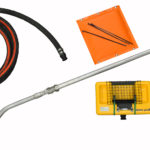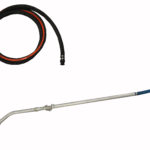 Accessories:
Hose-Flexible light weight suction hose with quick connect fittings.
Hose Float: Needed behind the skimmer to support the hose.
Control System: Wand kit to connect to top of skimmer for manual operation.
Abanaki Skimmers
If you're looking for a belt-type oil skimmer, look no further! We offer Abanaki belt oil skimmers with simple design and construction that works for you. Rugged, reliable and low maintenance, these belt skimmers have the removal capabilities ranging from 1 to 200 gallons per hour.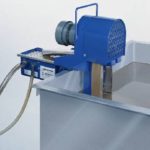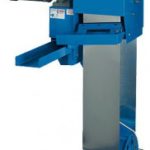 Popular Models Include:
Oil Grabber Model 8
Oil Grabber Model 4
Grease Grabber
Tote It Portable Belt Skimmer
Don't see what you're looking for? Give our sales team a call; we can find the skimmer you need!